Favorite Links:
Here are some of my favorite links.
These are some of my favorite R/C links. Hope you check them out. If you have a web site, and want it posted here, Contact me. If you wnat to post a message click on the link at the bottom of my Homepage.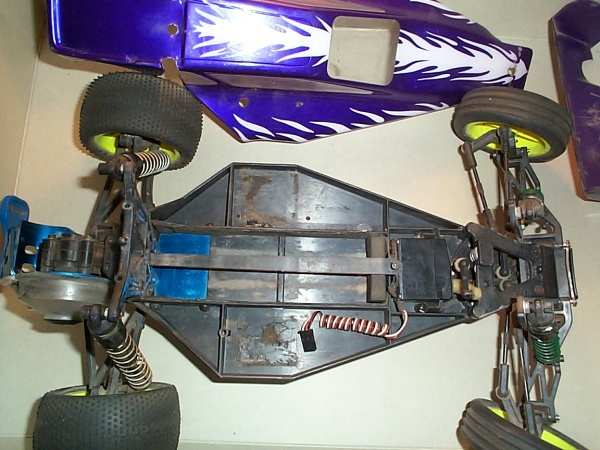 My Team Asscoiated B3, Needs to get a bath and new electrics.

My Favorite Sites, These are sites I regular, Only by choice.
R/C Car Action Magazine The best mag on the market.
Team Associated Im An Associated fan and loyal driver. Please check em out.
Team Novak Check out Novak's line of esc's.
Tower Hobbies Good spot to get R/C Products. always have the parts I need. Go check em out!
Guest sites. Contact me to get your site here.
Twin City Hobby A cool track to race at! They got indoor off and on road courses. Check em out!!
WTRacing Your Mini Z Headquarters. Got a mini z? want one? Check em' out!
Kevin's R/C Products and services HEY all check this site out. Kevin can help you with all your R/C needs! Plus He's got a Killer Outdoor off-road track!
R/C of Florida Into R/C? check this site out. He's got tips too. Got a TC3? stop here.
Bob Kilpatrick he's a christian singer. Great music. Check Him out.
Team Losi Check out the new xxx4 here.
Add your link here
Add your link here